Party Hostess Hire Budapest
Hire party hostesses to private events and themed parties
Party hostess hire Budapest is available for private events, birthday party, bachelor party and corporate parties, themed events. Our selected hostess team includes pretty, kindly multilingual hostess girls and host boys. Hostess hire fee includes standard formal dresses, but you can also rent special uniforms and costumes for VIP events or themed parties. Party hostess hire Budapest is also available for groups have bachelor party activities and stag do in Hungary. Party hostesses serve welcome drinks at the beginning of the event and during the party provide company for the guests, they won't let the mood go down!  You can book party hostess girls for Danube cruise, party limo tour, party bus tour in the city or Budapest airport transfer on any day of the week. For available party hostesses to your private event or corporate party, please contact us!
Hostess hire in formal dress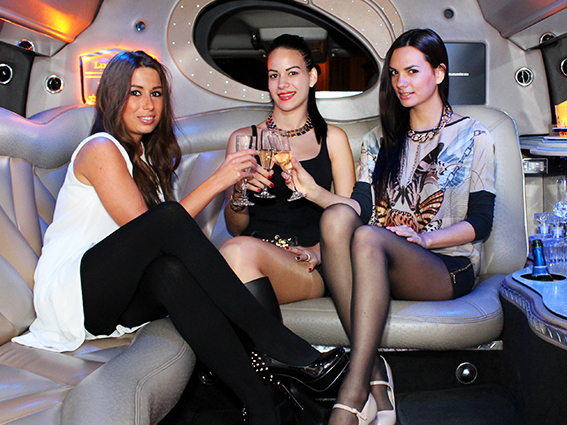 Party hostess hire into limousine
Hostess hire to themed parties
Party Hostesses In Formal Dress And Special Costume
Hire hostesses with special outfit to your themed party or highlighted event in Budapest as well as over Hungary! Party hostess hire Budapest is available with any formal dress, uniform and special costume for hosts and hostesses. You can choose from several formal dresses and special costumes, find all on the website of our hostess Agency. Booking of special dresses and costumes is upon extra fee. Traditional Hungarian costumes are also available for the hosts and hostesses.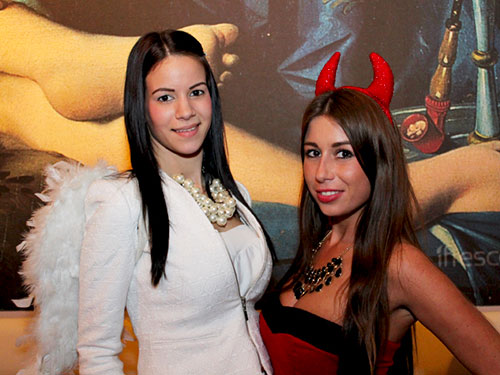 Hostesses in special costumes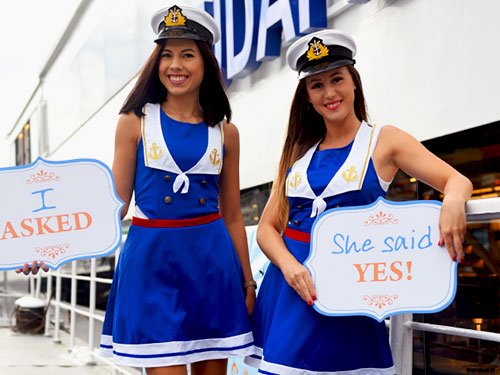 Hostesses in special costumes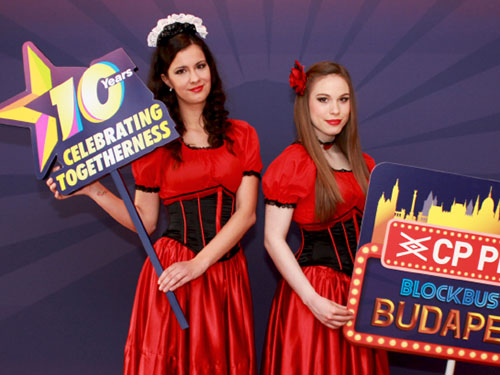 Hostesses in special costumes
We send the photos of available hostesses and formal dresses or special costumes to your date via email. Booking needs finalizing the time and location of the event. The price of hiring a party hostess depends on the number of hostesses, on the chosen dress and on the duration of the event. Minimum working time of the hostesses is five hours. The party hostess girls accompany your group also for Budapest nightlife tour and make a fresh vibe during all night. The party hostess girls do not provide personal services!
Booking Party Hostess Hire Budapest
If you are interested in party hostess hire Budapest, please send us your request by clicking on Contact menu. Please include the details of your event and information concerning the selected service. Our Company processes your request within 48 hours after receiving it, and will send our offer via email.
If you wish to book our services, please confirm your booking with details by email. You can make your booking via email or in person at our office in Budapest. Personal customer service is available upon prior phone consultation. Booking also requires contract and deposit payment.
Our company provides several payment options: money transfer, credit card payment (by online payment link) and cash payment  (including payment on site or in our office). For more information about available payment methods, please click to Payment options.
For more event production and services below, please visit the websites of our Event Planning Company: